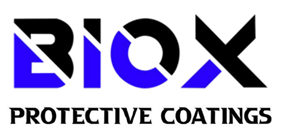 1 (877) 259-6586
What is it?
BIOX is a self-cleaning, light-activated protective coating that breaks down organic material through oxidation. Titanium Dioxide nano-technology offers a long lasting protective effect that prevents biological build up. BIOX is a water-based, non-toxic coating.
BIOX Properties:
Photocatalytic: chemical reaction and cleansing properties are activated by natural or artificial light.
Long-lasting: highly active nanoparticles allow for chemical reactions to continue occurring long after application and help reduce in-between cleanings.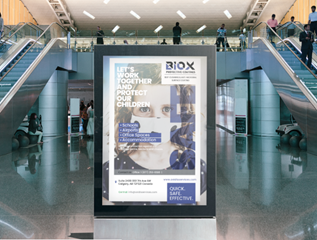 Breaks down organic materials: present in dirt, oil, volatile particles, and all living matter.
Hydrophilic: increases dispersion of oils which helps keep surfaces clean and protected for longer periods of time.
Improves air quality: by breaking down organic volatile particles.
Binding capability: nanoparticles bind strongly to substrate allowing chemical reactions to occur easily.
Why BIOX?
Prescribed application intervals of BIOX allow for optimization of cleaning routines. It reduces the amount of time and frequency spent by cleaning staff wiping surfaces; therefore, reducing product costs.
Where can it be used?
BIOX is a quick and easy application that inactivates organics and ensures long-term protection on a variety of surfaces. Wood, metal, plastics, glass, leather, textiles, and steel are all surfaces where BIOX TD can be applied.
Regulatory:
BIOX is registered in the following inventories: REACH, CAS, EINECS, TSCA, AICS, CEPA, MITI.
LIGHT-ACTIVATED SELF-CLEANING PROTECTIVE COATINGS

With a quick, easy application that inactivates organics within minutes of contact AND ensures up to 4,000 hours of protection BIOX is a valuable addition to any cleaning routine. Here are a few of the many applications BIOX is most suitable for: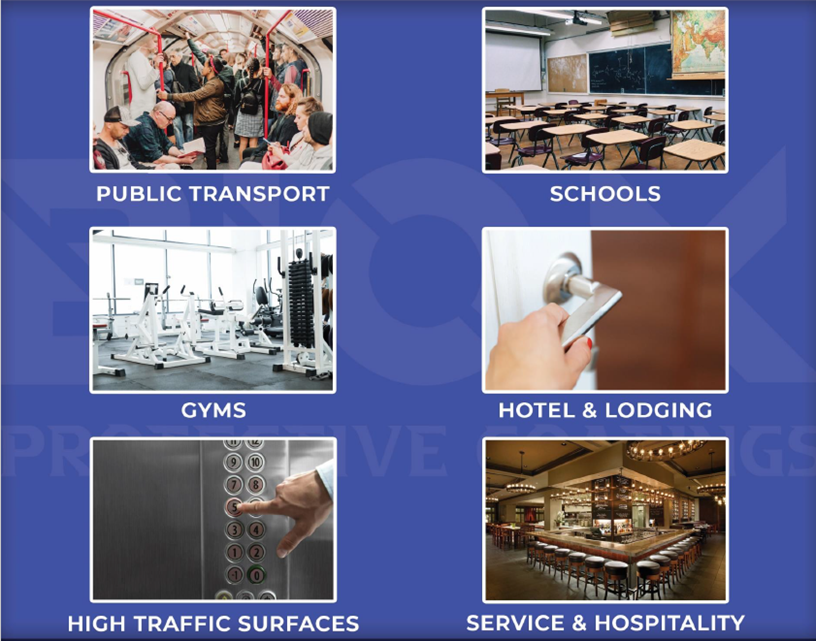 A member of the International Sanitary Supply Association – Canada